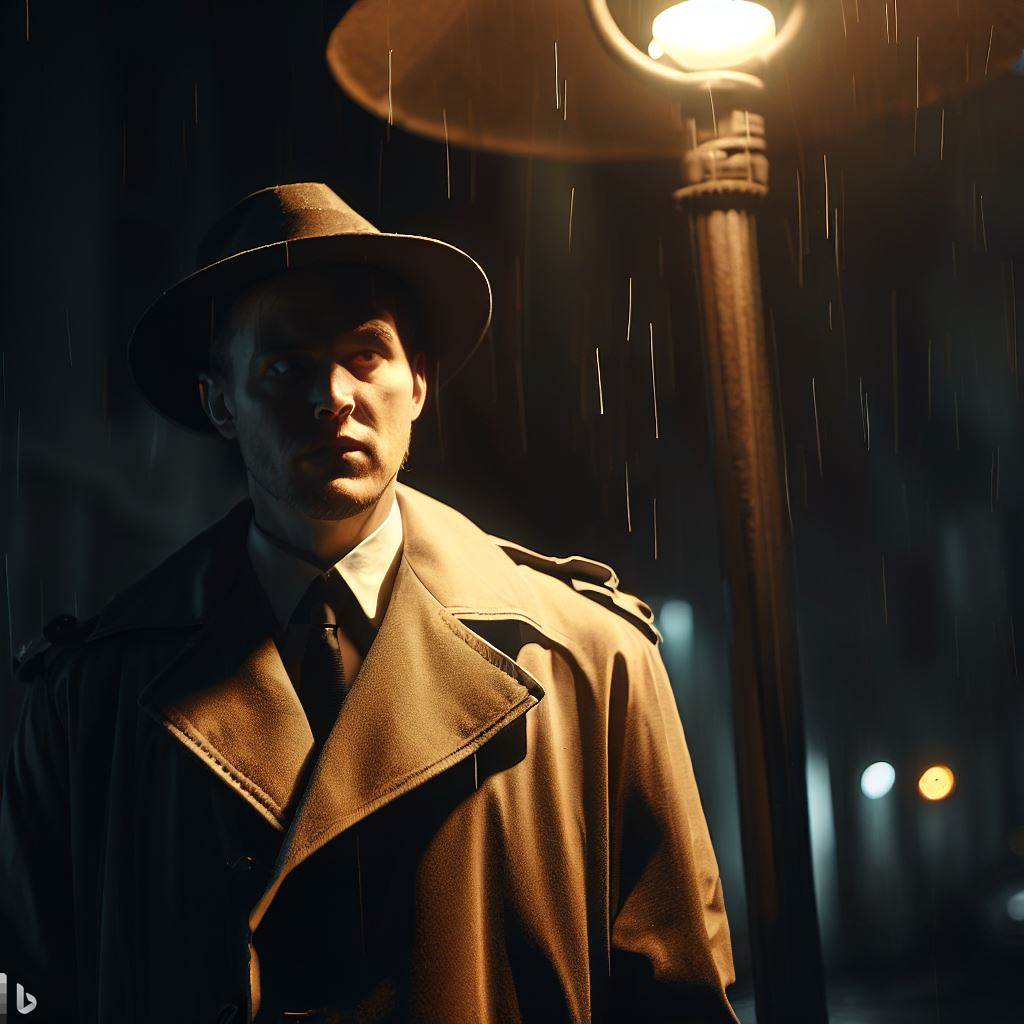 Introduction
There's something about the thrill of solving a mystery that keeps readers coming back for more. The world of literary detectives has fascinated audiences for decades, providing us with page-turning stories filled with suspense, intrigue, and well-crafted plots. In this article, we'll dive into the captivating world of detective novels and explore five literary detective novels you simply can't put down.
The World of Literary Detectives
The Appeal of Detective Novels
Why do we find detective novels so irresistible? Perhaps it's the allure of stepping into a world where logic and intuition combine to solve complex puzzles. Or maybe it's the satisfaction of seeing justice served in the end. Whatever the reason, detective novels have a unique ability to keep us engaged and entertained.
Elements of a Gripping Detective Novel
Great detective novels have certain key elements in common: a strong protagonist, a challenging mystery, and a well-crafted plot filled with unexpected twists and turns. These ingredients come together to create a truly immersive reading experience that leaves us eager for more.
5 Literary Detective Novels You Can't Put Down
The Girl with the Dragon Tattoo by Stieg Larsson
An Unlikely Duo
The Girl with the Dragon Tattoo introduces us to the formidable partnership of Mikael Blomkvist, a disgraced journalist, and Lisbeth Salander, a genius hacker with a dark past. Together, they're tasked with solving a decades-old disappearance that uncovers a twisted web of secrets.
A Complex Plot
Stieg Larsson's novel is a masterclass in storytelling, weaving together multiple threads to create a thrilling and intricate narrative. The combination of a gripping mystery and fascinating characters makes this book a must-read for detective novel enthusiasts.
The Cuckoo's Calling by Robert Galbraith (J.K. Rowling)
A Gritty Private Investigator
Written under a pseudonym, J.K. Rowling introduces us to Cormoran Strike, a war veteran turned private investigator who's struggling to keep his business afloat. When he's hired to investigate a famous model's apparent suicide, Strike finds himself drawn into a world of fame and deception.
A Mysterious Celebrity Death
The Cuckoo's Calling delves into the dark side of celebrity life, exploring the pressures and secrets that lie beneath the glamorous facade. With its intricate plot and memorable characters, this novel is a prime example of a literary detective story that keeps readers hooked until the very end.
Big Little Lies by Liane Moriarty
Deception and Secrets
Set in a seemingly idyllic Australian suburb, Big Little Lies revolves around the lives of three women who become entangled in a web of lies, deceit, and mystery. What starts as a tale of friendship and domestic drama soon evolves into a riveting whodunit that keeps readers guessing throughout.
Murder and Suspense
At the heart of Big Little Lies is a murder investigation that unfolds piece by piece, revealing the hidden truths and skeletons lurking in the closets of the seemingly perfect community. Moriarty's novel is a perfect blend of suspense, humor, and social commentary that makes for a compelling read.
In the Woods by Tana French
A Haunting Cold Case
In the Woods introduces us to the Dublin Murder Squad and Detective Rob Ryan, who is forced to confront his traumatic past when a new murder case bears striking similarities to a decades-old unsolved crime. As Ryan becomes increasingly obsessed with the case, the lines between past and present begin to blur.
Psychological Depth
Tana French's debut novel combines an engaging mystery with a deep exploration of the human psyche, resulting in a psychologically rich and hauntingly atmospheric tale. The book's vividly drawn characters and intricate plotting make it a standout in the detective genre.
The No. 1 Ladies' Detective Agency by Alexander McCall Smith
A Unique Female Detective
The No. 1 Ladies' Detective Agency introduces us to the charming and intuitive Precious Ramotswe, who opens her own detective agency in Botswana. Ramotswe's unconventional methods and keen understanding of human nature make her a truly unique and endearing protagonist.
A Taste of Botswana
Alexander McCall Smith's novel transports readers to the beautiful landscapes and rich culture of Botswana, making it an immersive reading experience. The series of interlinked mysteries that Ramotswe solves throughout the book add to the overall charm and appeal of this delightful detective story.
Conclusion
The world of literary detective novels offers a vast array of intriguing stories and unforgettable characters. From complex cold cases to the dark underbelly of celebrity life, these five novels showcase the best of the genre, providing readers with thrilling, suspenseful, and thought-provoking experiences. If you're a fan of detective fiction or simply looking for your next great read, be sure to check out these captivating books.
FAQs
What makes a great detective novel? A great detective novel typically has a strong protagonist, a challenging mystery, and a well-crafted plot filled with unexpected twists and turns.
Why are detective novels so popular? Detective novels are popular because they offer a combination of suspense, intrigue, and problem-solving that engages readers and keeps them entertained.
Are detective novels a subgenre of mystery novels? Yes, detective novels are a subgenre of mystery novels, focusing specifically on stories where a detective or investigator works to solve a crime.
What other detective novels should I consider reading? In addition to the five novels mentioned in this article, consider reading classics like Arthur Conan Doyle's Sherlock Holmes series, Agatha Christie's Hercule Poirot and Miss Marple novels, or Raymond Chandler's Philip Marlowe series.
Are there any other detective novel series that focus on female protagonists? Yes, there are several detective novel series that feature female protagonists. Some examples include Sue Grafton's Kinsey Millhone series, Sara Paretsky's V.I. Warshawski novels, and the Maisie Dobbs series by Jacqueline Winspear.