From exploring cognitive biases and understanding the importance of grit to reevaluating the factors that contribute to success and navigating uncertainty, these books offer valuable insights that will enrich your personal and professional life.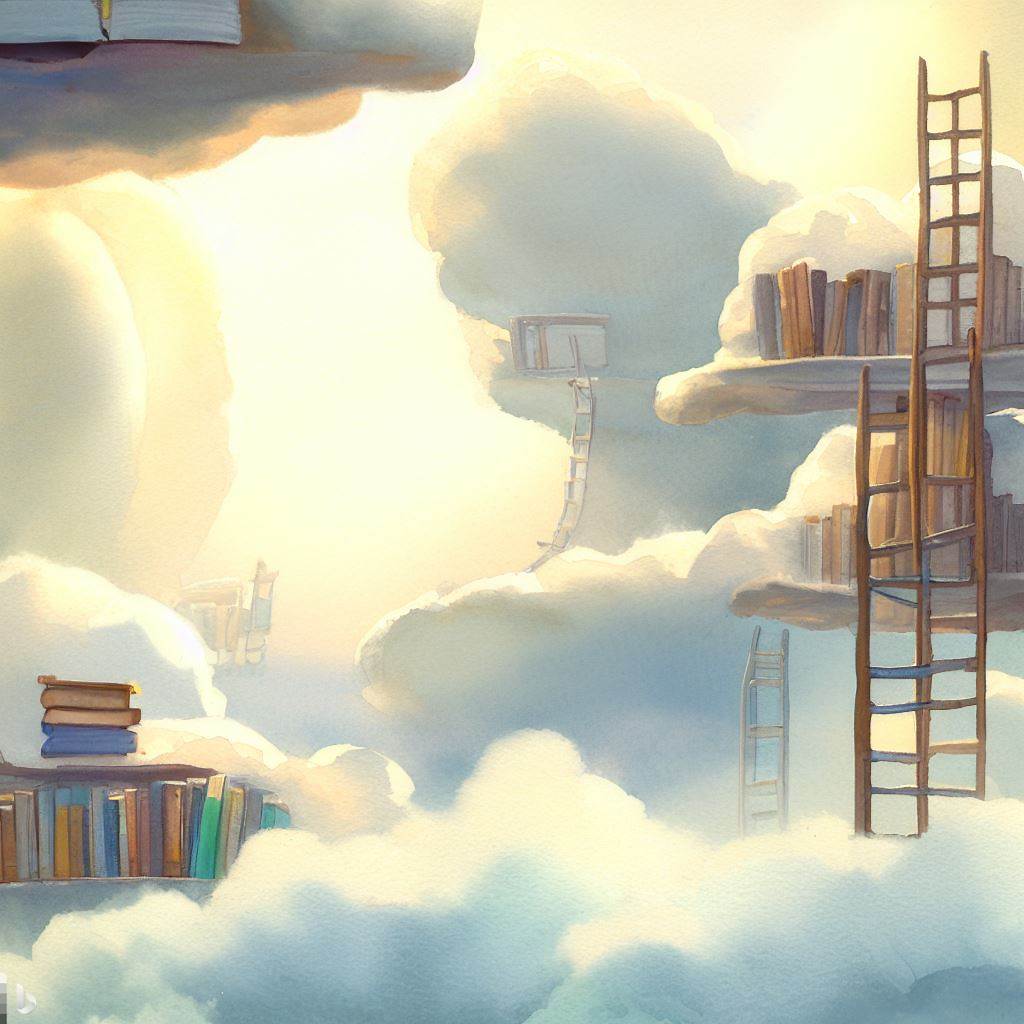 Do you want to expand your mind and become a smarter, more well-rounded individual? Reading is one of the best ways to do that. In this article, we've compiled a list of seven fantastic books that will inspire, educate, and entertain you. So, grab a cup of tea, settle down, and let's dive in!
The Power of Reading
Reading not only entertains but also enlightens. It helps us understand the world and teaches us about different perspectives, cultures, and ideas. These seven books are guaranteed to make you think and challenge your preconceived notions.
Book 1: Thinking, Fast and Slow by Daniel Kahneman
Understanding cognitive biases
Psychologist and Nobel laureate Daniel Kahneman's groundbreaking book, Thinking, Fast and Slow, explores the two systems that drive the way we think – System 1 (fast, intuitive, emotional) and System 2 (slow, deliberate, logical). The book delves into cognitive biases and errors that can influence our thinking and decision-making processes.
Practical applications
Kahneman's insights will help you make better decisions in your personal and professional life. You'll learn to recognize when your thinking is being affected by biases and how to overcome them.
Book 2: Sapiens: A Brief History of Humankind by Yuval Noah Harari
A Journey through human history
In Sapiens, historian Yuval Noah Harari takes readers on a thrilling journey through the entire history of the human species. From the emergence of Homo sapiens in Africa to the present day, Harari explores the social, political, and economic forces that have shaped our world.
Analyzing societal structures
Sapiens will encourage you to question the social constructs and institutions we take for granted. By examining the origins of religion, money, and nations, you'll gain a deeper understanding of how human societies have evolved and how we can navigate the challenges of the future.
Book 3: The Black Swan by Nassim Nicholas Taleb
Dealing with uncertainty
In The Black Swan, statistician and philosopher Nassim Nicholas Taleb explores the concept of highly improbable events that have massive consequences. He argues that our inability to predict and understand these "Black Swan" events stems from our reliance on flawed models of probability and risk.
Antifragility concept
Taleb introduces the idea of "antifragility," which means that some systems actually benefit from shocks and volatility. By understanding and embracing antifragility, we can become more adaptable and resilient in the face of uncertainty.
Book 4: Freakonomics by Steven D. Levitt and Stephen J. Dubner
Exploring unusual questions
In the wildly popular Freakonomics, economist Steven Levitt and journalist Stephen Dubner delve into fascinating questions like "Why do drug dealers still live with their moms?" and "What do schoolteachers and sumo wrestlers have in common?" By using data analysis and economic principles, they uncover surprising insights about everyday life.
The power of incentives
One of the central themes of Freakonomics is the power of incentives. You'll learn how understanding and manipulating incentives can lead to better decision-making and more effective problem-solving.
Book 5: Outliers: The Story of Success by Malcolm Gladwell
The Myth of individual genius
In Outliers, best-selling author Malcolm Gladwell challenges the idea that successful people are solely the result of innate talent and hard work. Instead, he argues that factors such as culture, upbringing, and opportunity play a significant role in determining success.
Cultural and environmental factors
Through engaging stories and compelling research, Gladwell demonstrates how cultural and environmental factors can impact our chances of success. Outliers will inspire you to examine your own life and the factors that have contributed to your achievements.
Book 6: Grit: The Power of Passion and Perseverance by Angela Duckworth
The Role of Grit in Success
Psychologist Angela Duckworth's Grit explores the idea that passion and perseverance, rather than raw talent, are the keys to long-term success. Duckworth's research shows that "grit" is a better predictor of achievement than IQ or natural ability.
Developing grit
In Grit, Duckworth offers practical advice on how to develop grit and foster it in others. This book will inspire you to cultivate your passion and persevere through challenges in pursuit of your goals.
Book 7: The 7 Habits of Highly Effective People by Stephen R. Covey
Timeless principles
First published in 1989, The 7 Habits of Highly Effective People remains a classic in personal development literature. Author Stephen R. Covey outlines seven principles that, when consistently applied, lead to personal and professional success.
Personal and professional development
Covey's timeless wisdom will help you improve your relationships, communication, and decision-making skills. By implementing these habits, you'll be better equipped to navigate life's challenges and achieve your goals.
Conclusion
These seven books have the power to change the way you think and make you smarter in the process. From exploring cognitive biases and understanding the importance of grit to reevaluating the factors that contribute to success and navigating uncertainty, these books offer valuable insights that will enrich your personal and professional life. So, pick up one (or all!) of these titles and embark on self-discovery and intellectual growth.
FAQs
Q1: How can I get the most out of reading these books?
A1: Take notes while you read and reflect on the ideas presented. Discuss the books with friends or in a book club to gain different perspectives and insights. Finally, apply the lessons you've learned to your own life.
Q2: Do I need to read these books in any particular order?
A2: No, you can read these books in any order you prefer. Each book stands on its own and offers unique insights and lessons.
Q3: Are there other books that can make me smarter?
A3: Absolutely! There are countless books that can expand your mind and make you smarter. These seven books are just a starting point. Keep exploring and reading widely across various genres and topics.
Q4: How can I find time to read more books?
A4: Set aside dedicated time each day for reading, even if it's just 15 minutes. You can also listen to audiobooks during your daily commute, workout, or while doing chores.
Q5: How can I track my progress and the books I've read?
A5: Consider using a reading app, creating a reading journal, or setting up a Goodreads account to track your reading progress, set goals, and discover new books to read.