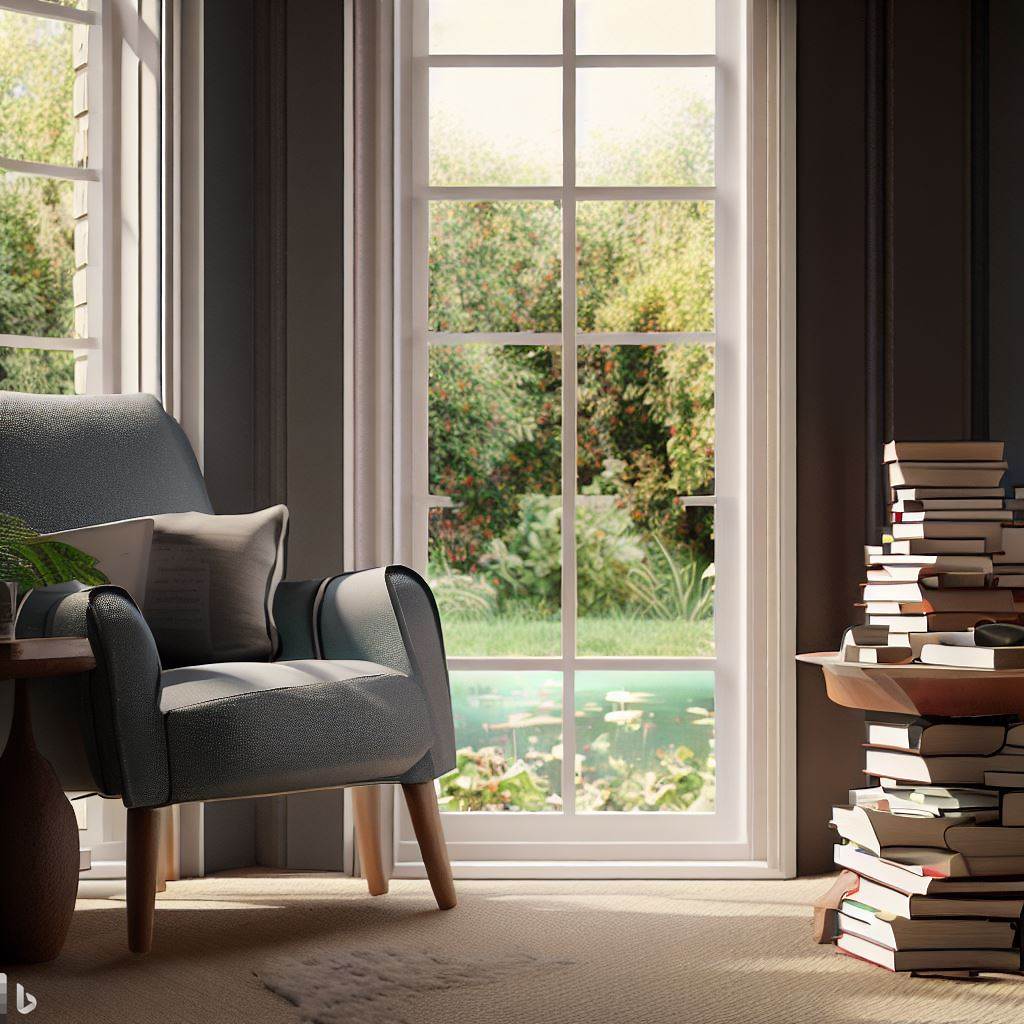 There's no denying the appeal of celebrities, as they grace the silver screen and captivate us with their talents. But did you know that some of your favorite A-listers are also avid readers? In this article, we'll dive into the literary world of celebrity bookworms, unveiling the novels that top their reading charts. By the end, you'll have a greater understanding of the books that have influenced these stars and maybe even find some new titles to add to your own reading list.
1. Oprah Winfrey and Her Book Club
As one of the most influential women in the world, Oprah Winfrey has been inspiring readers for decades with her book club selections. She's introduced us to powerful novels like The Color Purple by Alice Walker, The Secret Life of Bees by Sue Monk Kidd, and Americanah by Chimamanda Ngozi Adichie. Oprah's love for literature is evident in the diverse and thought-provoking titles she shares with her audience.
2. Emma Watson: Feminist and Bibliophile
Emma Watson's passion for literature is no secret. The actress, best known for her role as Hermione Granger in the Harry Potter series, is also an advocate for gender equality and launched the feminist book club, Our Shared Shelf. Watson has recommended titles like The Handmaid's Tale by Margaret Atwood, Normal People by Sally Rooney, and Why I'm No Longer Talking to White People About Race by Reni Eddo-Lodge, proving her dedication to empowering voices and promoting inclusivity.
3. Reese Witherspoon's Love for Women-Centric Stories
Reese Witherspoon is not only an accomplished actress and producer, but she also champions female authors and women-centric stories through her book club, Reese's Book Club. Some of her picks include Little Fires Everywhere by Celeste Ng, Where the Crawdads Sing by Delia Owens, and The Nightingale by Kristin Hannah. Witherspoon's book club selections highlight strong female characters and important themes of resilience, love, and self-discovery.
4. Barack Obama's Eclectic Reading List
Former U.S. President Barack Obama is known for sharing his annual reading list, providing insight into the diverse range of books that have influenced his life and work. His eclectic reading choices include A Promised Land (his own memoir), The Nickel Boys by Colson Whitehead, and The Overstory by Richard Powers. Obama's reading list showcases his intellectual curiosity and commitment to understanding various perspectives.
5. Mindy Kaling's Love for Humor and Heart
Mindy Kaling, the talented actress, writer, and producer, has a penchant for books that blend humor and heart. Some of her favorites include The Glass Castle by Jeannette Walls, Bossypants by Tina Fey, and Me Talk Pretty One Day by David Sedaris. Kaling's reading preferences reflect her own creative work, which often features witty, relatable characters navigating life's challenges.
6. Bill Gates' Passion for Learning
Microsoft co-founder Bill Gates is an avid reader, often sharing his favorite books on his blog, GatesNotes. His top picks span various genres, from business and technology to biographies and fiction. Some notable titles include The Road to Character by David Brooks, Factfulness by Hans Rosling, and Educated by Tara Westover. Gates' reading choices embody his love for learning and his desire to promote a deeper understanding of the world.
7. Sarah Jessica Parker's Literary Curiosity
The Sex and the City star, Sarah Jessica Parker, is not only a fashion icon but also a dedicated reader. Parker has shared her love for literature by recommending books like A Place for Us by Fatima Farheen Mirza, The Rules of Civility by Amor Towles, and Exit West by Mohsin Hamid. Her diverse reading choices highlight her literary curiosity and appreciation for thought-provoking stories.
8. Tom Hanks' Penchant for Historical Fiction
Oscar-winning actor Tom Hanks is a history buff, and his love for historical fiction is apparent in his reading choices. He has praised books such as The Wright Brothers by David McCullough, All the Light We Cannot See by Anthony Doerr, and The Underground Railroad by Colson Whitehead. Hanks' favorite novels transport readers to different time periods, showcasing the power of storytelling to illuminate the past.
9. Emma Roberts' Belletrist Book Club
Actress Emma Roberts co-founded the Belletrist Book Club with her friend Karah Preiss, a platform where they share their love for literature with fellow bookworms. Roberts' book club picks include The Girls by Emma Cline, The Light We Lost by Jill Santopolo, and The Immortalists by Chloe Benjamin. Through Belletrist, Roberts encourages readers to explore captivating stories that delve into human emotions and relationships.
10. Natalie Portman's Literary Activism
Academy Award-winning actress Natalie Portman is an avid reader and a vocal advocate for social and environmental issues. Her reading list reflects her commitment to activism, featuring titles like The Sixth Extinction by Elizabeth Kolbert, Becoming by Michelle Obama, and Just Mercy by Bryan Stevenson. Portman's book choices inspire readers to engage with pressing global challenges and promote empathy and understanding.
Celebrities are often admired for their talents and lifestyles, but their love for literature reveals a more profound side to their personas. From feminist manifestos to historical fiction, the novels that top the A-list reading charts offer a glimpse into the intellectual and emotional worlds of these stars. By exploring the books that have shaped their lives, we can deepen our appreciation for the power of literature and perhaps even discover new titles to cherish ourselves. As we can see, a great book has the potential to unite people from all walks of life, proving that the written word is truly universal.